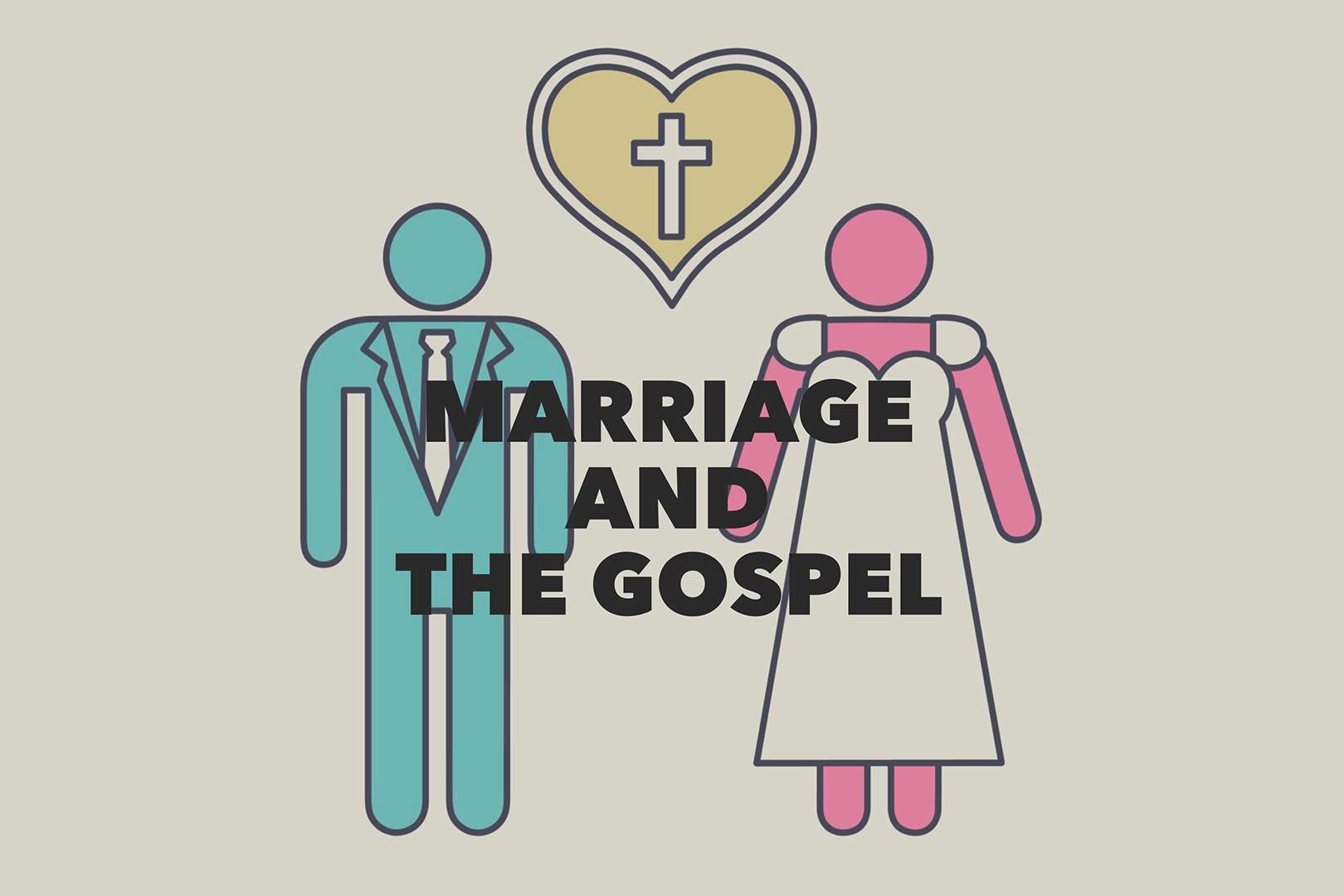 Marriage and the Gospel
My husband (Tom) and I just celebrated our 35th wedding anniversary this past month. It is a beautiful milestone and an incredible evidence of God's grace and mercy to us, and to our children and grandchildren.
We both came from families plagued by alcoholism and violence. We were not believers when we married, which was evidenced by a party lifestyle.  The first years of our marriage were tumultuous, with continued substance abuse, and disappointment, and anger, at one another for not measuring up to the unrealistic expectations that we placed on each other.  We managed not to carry on the physical violence we had both seen in our families, but we were often violent toward one another with our words.  We had been married for five years when Jesus saved Tom.  Several months later I also came to know Christ.
As we each grew in our relationship with Jesus, we began to understand that God loves us with an everlasting love and He pursues our hearts.  We studied His Word and we learned of His character and of His promises to His people—that He will never leave or forsake us (Heb 3:5).  We learned of the mercy of Christ's death on the cross for our sin; they were nailed to the cross with Him (Col.2:14). We learned that we have been given the gift of new life in Christ (Romans 6:4).  We are not who we once were because He has made us a new creation (2 Cor 5:17) and exchanged our sin for His righteousness (2 Cor 5:21). We learned that His Holy Spirit abides in us to guide and sustain us in this life (1 Cor 3:16).
What amazing and beautiful truths from God's Word!
I'd like to say that discovering these truths suddenly made us better spouses to one another. That we no longer assaulted one another with our words. That we were finally "good" people that worship Jesus first (and not ourselves) or that we thought of one another's needs/desires before our own.  Even thirty years later, we cannot claim this to be even nearly true. We are still sinners who demand our own way.
But, because God has chosen us, He is committed to our sanctification.  Just as we have received His forgiveness for our sin, He requires that we must forgive one another and not consider the sins of others to be greater than our own.  Honestly, sometimes this feels impossible!  We want to hold on to our right to be offended.  We want to make one another pay.  We convince ourselves that we are entitled to harbor unforgiveness in our hearts.  We forget (on purpose) that the gospel has brought us such sweet forgiveness of our own sins.
Even so, He gives us hope. In our thirty years of walking with Jesus as a married couple, God has taught us that when we do sin against one another, He has provided the way out for us in seeking to, and granting forgiveness of, one another.  After all these years together, I think Tom and I do manage to get to that place a bit sooner than we used to. Praise Jesus! Our hearts can be turned to show mercy for one another in our shortcomings, to be for and not against one another, and to forgive as we have been forgiven.
Friends, we must trust God with one another!  He is faithful to address the sin in each of our hearts.  We must look to Him for our satisfaction and rest, and not demand it from one another.  God is the one that changes the human heart. We are not equipped, nor are we called, to take on that role.  However, we are called to trust our God with the hearts of the people we love and care for.
This applies to all of our relationships, doesn't it?  It is not just for marriage, but for all of life.  We are called to trust him with our children, our jobs, our friendships, our relationships within the body of Christ, our politics, and the list goes on. We are called to be a people whose lives communicate the grace of the gospel to a lost world, and it begins with what they witness from us in our closest relationships.
I am so thankful for the gift of marriage, and how God has used it to remind me again and again that His mercies never fail.  He is good, and there is always hope for redemption and restoration.