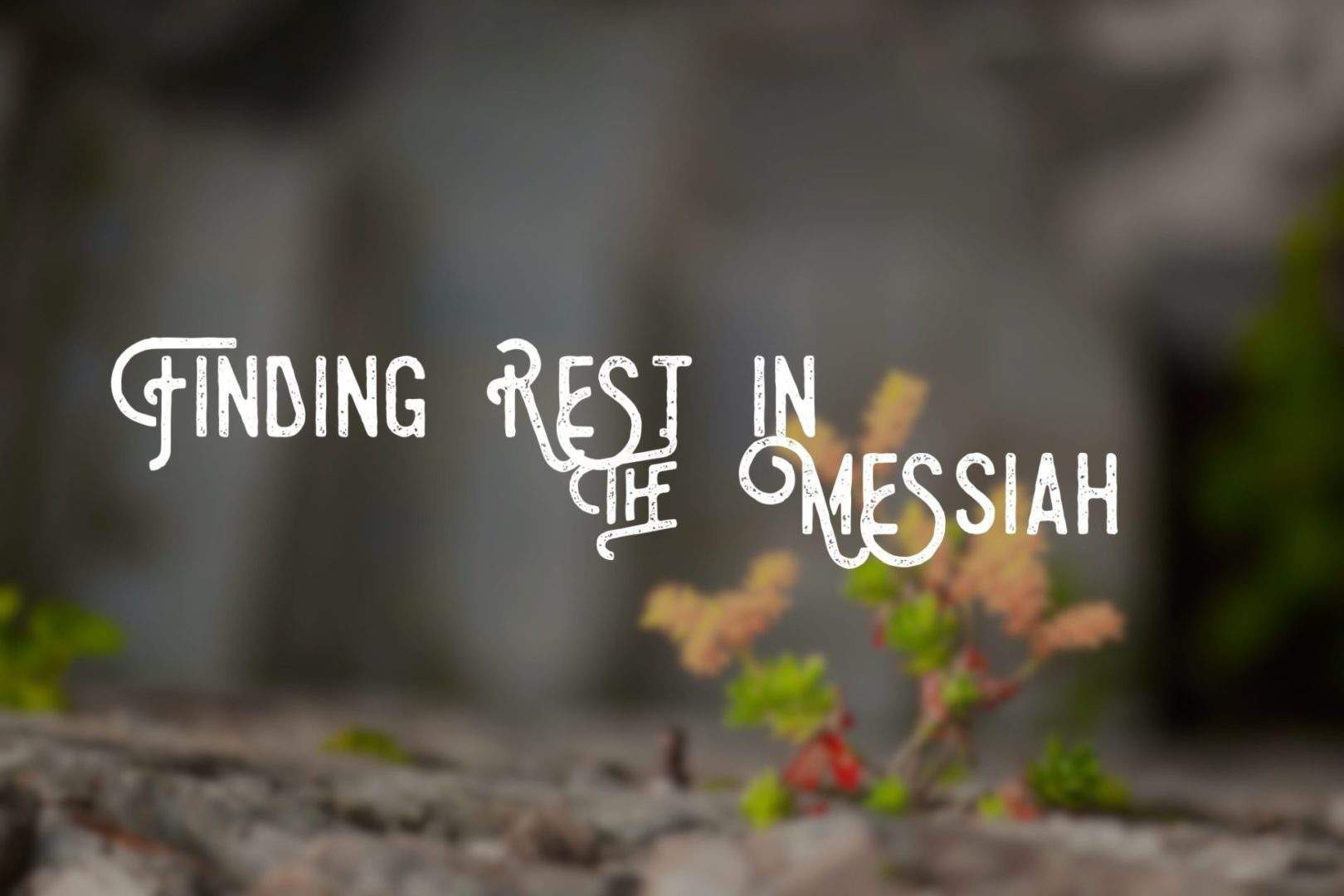 Finding Rest in the Messiah
"Come to me, all who labor and are heavy laden, and I will give you rest." -Matthew 11:28
I love an unexpected snow day. There is just something about the quiet and beauty in a fresh dusting of snow that invites us to rest.
Have you thought about rest, wanting rest, needing rest? Maybe you are like me, and you are always thinking it will come when you get to that next stage of life. Does it seem elusive to you?  Do you desire rest like a good night's sleep—an end to the endless and monotonous work—or is it even more than that? Do you want rest for your soul? Jesus the Messiah invites you to come to him for rest regardless of your life experience or stage in life, and promises rest today.  Rest is promised to those who humbly come to the Sovereign Messiah in simple trust.
The Invitation
Come is an imperative, it is a command. The person offering the invitation is crucial.  Some parties aren't high on your priority list, but this invitation is from the God of the Universe, the maker of heaven and earth. This makes the invitation meaningful, and the promise attainable because He truly has the authority and power to make it happen. If you have everything figured out like the Pharisees, your pride and earthly wisdom could very well keep you from accepting this invitation.  Maybe like the Pharisees this is not the way you understood rest to come, you were not looking for a meek and lowly Messiah, this is not what you had expected and therefore you will not embrace it.  You cannot come on your own terms.  This is a universal invitation to all who are needy.  Jesus the Messiah invites you to come to Him.
Who is invited?
The Recipients of this invitation are ALL those who labor and are heavy laden. Labor has the idea of growing weary, being tired and exhausted with toil or burdens of grief.  Heavy laden conjures the idea of a large burden or load.  The invitation is for the one actively working to acquire rest, and for the one passively feeling the weight of the burden. This invitation is not for the person who has it all together, but those who think they could never be invited because of their own sin are welcome. All who humbly sense their need for rest are invited.  There is no sin too great to nullify the invitation to come.  The sins you have committed or that have been committed against you do not exclude you from the invitation.  Humility is required. We must confess our sin and recognize our need and dependence on Him.  Jesus the Messiah offers the invitation to all who are needy, and find their hope in Jesus the Messiah.
What is the promise?
The promise from Jesus the Messiah, Himself is that He will give you rest.  This rest is an eternal rest from toiling to be good enough to enter His Kingdom—He was good enough for you.  This rest is freedom from toiling to be accepted— His perfect sacrifice was accepted.  This rest is knowing that because of the work of Jesus, we have peace with God and access to Him (Romans 5:1-2.) True disciples who have come to Jesus for rest are also learners who are daily recognizing their dependence on Him.
During this time of year, we should be delighting and resting in the fact that Jesus became a man, to live a perfect life among us, fulfill all the Old Testament prophecies, and all the requirements of the law—to be the perfect sacrifice for our sins, taking the punishment and wrath that we deserve when he was crucified and killed on the cross, and finally raised from the dead, victoriously conquering sin and death. Yet, we seek rest in every other possible way besides coming humbly to Him.  We seek perfect gifts, perfect gatherings, perfect outings, perfect trees, and perfect holiday experiences—all the while neglecting the perfect peace and rest which is ours in the Messiah Jesus Christ.
Jesus says, "Come to me, all who labor and are heavy laden, and I will give you rest."  Will you trust Him? Will you believe that He gives you forever rest and relief? Christ has done everything necessary to secure our salvation and there is refreshment in Him for whatever stage in life we find ourselves.